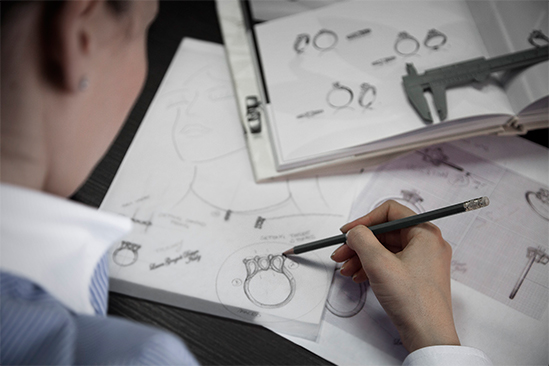 Bespoke Jewellery
Each person is unique and we know you might need something special. If none of our products fully satisfy you, contact us and we will find the right solution together. We will create a dedicated jewellery, unrivaled, a complete surprise for the one who will have the chance to wear it.
CATALOG
IDEA & BUDGET

E-mail us a sketch or picture of the jewelry you want.

Your budget is also important.

OUR SUGGESTION

Analyzing the proposal received we will estimate a price and a delivery date, taking into account both the budget and the technical limitations of working with gold.

ORDER CONFIRMATION

If our proposal (cost and delivery date) satisfies you, we will issue an advance bill. Once paid, we will immediately begin the project.

CONSENT

At this stage of the project, we will send you a render for approval. You may still request any changes at this point.

PRODUCTION

After you approve the proposed design based on the render received, the creative team together with our masters jewelers finalize your jewelery.

DELIVERY

In up to 14 business days since project approval, the jewelery you ordered will be delivered free of charge to the desired address.